09/13/2010
ENG new album "TAPEPOIESIS"
ENG (electronoise group)、1年ぶりの新作、限定50枚のうちの5枚がgift_labに入荷しました。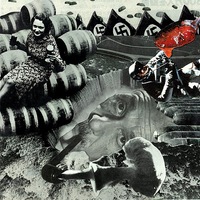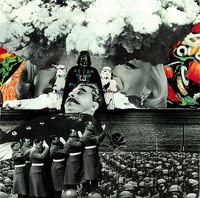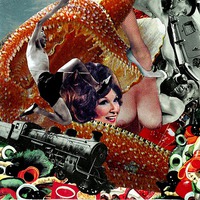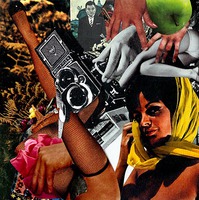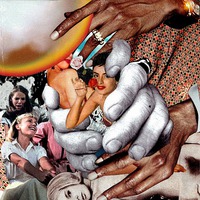 NI008R "Tapepoiesis"
release date: 20th Aug 2010
Label: Edition NIkO (Japan)
Price: 2,100 Yen (Tax Inc.)
Format: CDR
LTD: 50
Distribution: popmuzik (Japan) and more TBA...
Artists : ENG (electronoise group)
Artwork by: shotahirama (All self made cover, 50 types of design. go to flickr)
Dedicated to LAFMS
Radical free/spontaneous music/art ensemble, The Electronoise Group (ENG) is back! Their new album "Tapepoiesis" is a dedication album to legendary tape music community LAFMS (Los Angeles Free Music Society, The Lowest Form Of Music). ENG head shotahirama (now a novelist and still a laptop musician releasing some materials from Japanese sound-art label mAtter, and Re-Records from Hong Kong) is back on ENG music after their last album "Dokument 2006-2009". Bizarre, dada, surreal, all anti-real factors are concrete together as a hyper-reality tape music. This is their new masterpiece and it is a new epic for the noise-concrete music.
近年shotahirama名義で国内ではmAtter、Improvised Music from Japan、香港ではRe-Records等、
執筆から翻訳、CD、文学から音楽へと「スリップストリーム」なリリース活動を続ける作家、平間翔太。
そんな彼のアザーサイドとして06年に結成されたENG (electronoise group)、そのENGが実に
1年ぶりとなるビザール主義的テープミュージック、その名も『Tapepoiesis』なる新作アルバムを
発表致します。セルフレーベルEdition NIkOより今作はすべてがハンドメイドジャケットのCDR、
50枚限定作品。ゼロ年代最終作となった前作のDokument 2006-2009がベルリンダダイズム
その中心人物ジョン・ハートフィールドへのデディケーション(献上)だったのに対し、
今作はテープミュージックのテン年代的トーテム(象徴)となるべく作品を目指し、
「操作、更新、退行、進化、それら全項目の全体的な共進」その在り方を体現する
Tom Recchion、smegma、つまりENGのテープスそのすべてのイマジネーションカイエとなっている
LAFMSへと捧げられている。
2曲40分の超現実、その時間軸が帰属するすべてのビザールマテリアルをコンクレートした1枚。
gift_labでは現在、上記の5つのジャケット(08 - 12)が購入できます。